Running Shoes - Options and Recommendations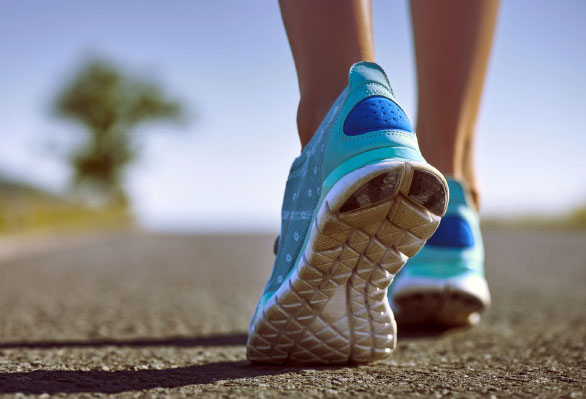 Running Shoes – How to Choose
I get a lot of questions about running shoe selection and what types of shoes I recommend. Well, the truth is that although there are two major factors to help you choose a good shoe, for the most part choice is an individual preference based on what feels good on your foot. It is also important to take into account your foot type and running style. If you have a high or low arch, youll need to make sure you pick a shoe with the proper amount of cushioning. Many experts recommend changing running shoes every 350-500 miles or 6 months and although worn in shoes often feel comfortable, for the health of your feet and ankles it is important to buy new shoes as often as you can afford to. I recommend buying a new pair every 3-4 months and breaking them in every other run or so until you have two good pairs. That way, if you wear one set of shoes out, you will have another set already broken in. It also helps to have two pairs in case they get wet or damaged somehow. In regards to running specific shoes, there are 3 major types:

Flats – which are intended for speed on a track type surface
Road Shoes – which are intended for regular or long distance runs on pavement, sidewalks, or track
Trail Shoes -which are specifically designed to take a beating and resist water when running off-road
Although I find flats useful, I wont be talking about them here because this site is mostly geared towards road and off-road running and regular road shoes are perfectly adequate for running on a track for intervals or other speed work.
---
Road Shoes
My favorite road shoes are New Balance, Asics, and Nike however many people dislike Nike running shoes and prefer Mizuno or Saucony. As I said before, much of shoe selection is personal comfort and preference. The most important part about picking out a shoe is to not buy a cheap shoe because it fits your budget at the time. You would be much better off saving up for a more expensive shoe than you would be buying a new pair of cheaper running shoes. Cheap running shoes feel good at the store, but they dont wear well, they dont fit good enough to prevent blisters and/or shin splints, and they cause you to run with bad form. Ive made the mistake of buying a cheap pair of running shoes because I thought I could get away with it, but in the end I wasted $50 and never wore them again due to shin splints and bad comfort.
---
New Balance
One of the most popular road shoes of all time is the New Balance 768: This is a great mid-range shoe that is excellent for average training. It has plenty of support to prevent pronation and is water-resistant. It is also a great shoe for those with low arches.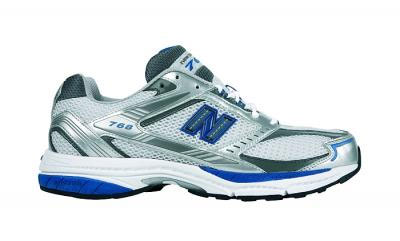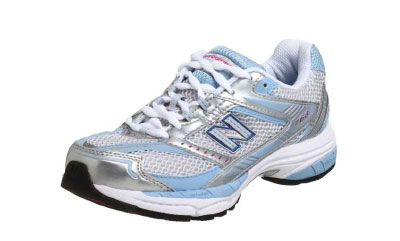 The 767 is last years model of the new 768 and is just as good of a shoe in most areas. For around $20 bucks less than the 768, you cant go wrong with 1 or 2 pairs of this shoe.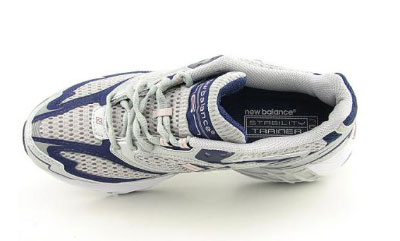 ---
Asics
Next, Asics have released a very economical shoe for runners looking for an entry-level gel running shoe. Make no mistake about it, this shoe is an excellent value for the price.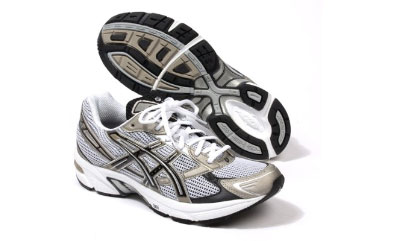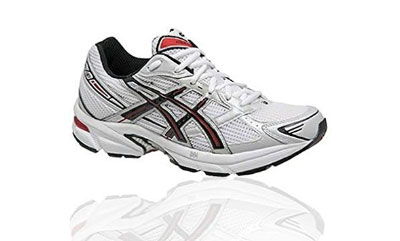 Runners World gave this shoe the editors choice award for their Spring 2008 shoe reviews. This shoe boasts supreme support and construction and is excellent for distance runners and those that are looking for one of the most comfortable shoes on the market.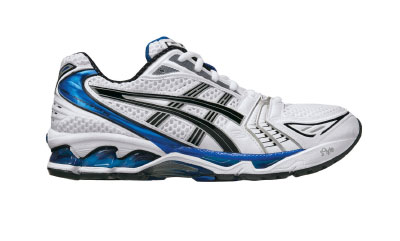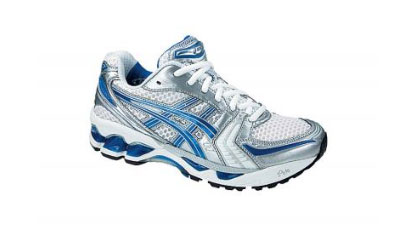 ---
Nike
From Nike comes a new style based on their Triax line that is built slightly lower to the ground, making it more stable. This shoe is VERY light and very responsive. The Nike + also allows you to track your mileage and have it sent to your Ipod Nano.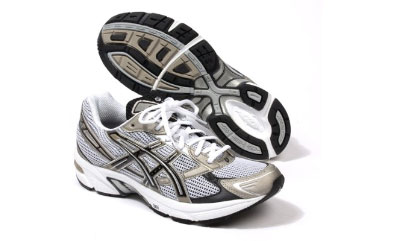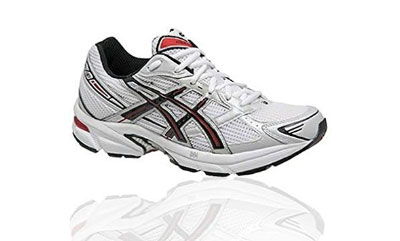 Nikes flagship running shoe is the Air Equalon +2 and is possibly the perfect racing shoe. Comfortable, lightweight, and responsive, this shoe is amazing. The Nike + also allows you to track your mileage and have it sent to your Ipod Nano.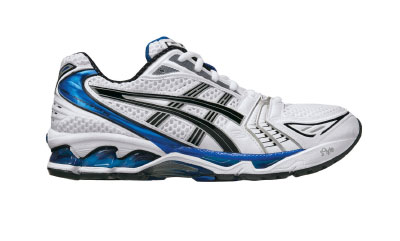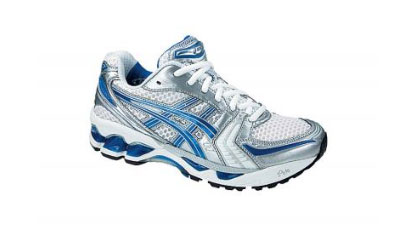 Saucony
Sauconys ProGrid Road Running Shoe is an excellent shoe for the budget minded runner. Special impact zones isolate and cushion heel and forefoot impact, and reduce shock while setting foot for a smooth transition. It also boasts a nylon inner shell for breathability.
Sauconys Hurricane is one of their best shoes and has continued to get rave reviews from runners. It is their best-seller because it is lightweight, breathable, and fits like a glove.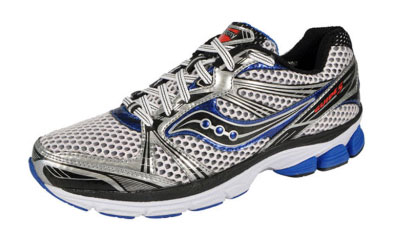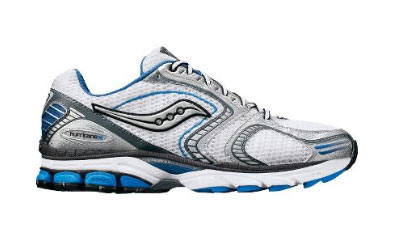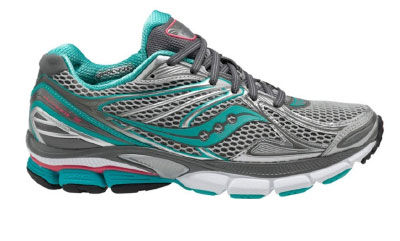 Brooks
This shoe by Brooks was labeled as Runners Worlds Best Buy in their Spring 2008 catalog. Great for overpronators or those with low or normal arches. This shoe is also very comfortable.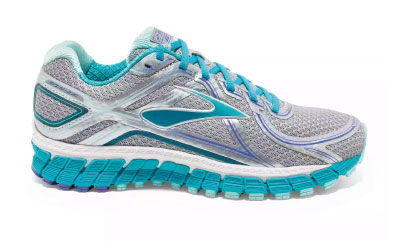 Trail Shoes
Trail shoes have some very distinct features to differentiate themselves from regular road shoes. Good trail shoes with have some sort of tieless laces that zip tight so you wont have to worry about them coming untied. Also, they are generally built with more durability, strength, and water resistant qualitites.
New Balance
New Balance has a couple of great offerings, including the MT 800 which is a bit lighter than a typical road shoe at the expense of some extra protection. However, this is a very good looking and well constructed shoe.
Mens MT800 Trail Running Shoe
Womens WT800 Trail Running Shoe
The 873 is also a good trail shoe from New Balance and is a bit sturdier and more water resistant than the 800.
Mens MR873 Trail Running Shoe
Womens WR873 Trail Running Shoe
North Face
The North Face Rucky Chucky is a premier trail shoe designed to revolutionize trail running shoes. This shoe is also worn by Dean Karnazes and features great protection, rugged durability, and fantastic responsiveness. The GTX XCR is their flagship trail shoe and features a Gore-tex upper.
Mens Rucky Chucky Trail Running Shoe
Womens Rucky Chucky Trail Running Shoe
Mens Rucky Chucky GTX XCR Trail Running Shoe
Womens Rucky Chucky GTX XCR Trail Running Shoe
Salomon
The Salomon trail shoe has a unique lace system and is water-resistant and breathable. This shoe isnt talked about much, but youll see many of them at local races.
Mens XT Wings Running Shoes
Womens XT Wings Trail Running Shoes
he Salomon XA Pro is also a great shoe for a bargain price. It also features the quicklace system and a great durable construction.
Salomon XA Pro 3D Ultra Trail-Running Shoes – Mens
Salomon XA Pro 3D Ultra Trail-Running Shoes – Womens
Finally, for those on a budget, Ive listed some other great but lesser known trail shoes. These shoes are a bit less expensive, but still very good quality.
Salomon Mens Trail Runner SW Shoe (Spring 2008)
Mens Endurus XCR Boa Trail Running Shoe
Mens Ultra 103 Trail Running Shoe
Womens Arnuva 50 Trail Running Shoe 25769
Womens Fury Gore-Tex XCR Trail Running Shoe
---